COVID-19: The Virus Heard Round the World
COVID-19: The Virus Heard Round the World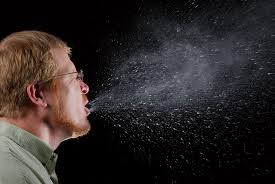 by Caroline Der and Greg Henrici 
The Coronavirus, officially called COVID-19, has swept the world off its feet, amassing huge panic in countries and claiming 4,255 lives as of Monday, March 10th. This gives it a 3.4 percent mortality rate compared to the SARS epidemic 9.6. 117,000 have fallen victim to this mysterious disease, and these numbers are estimated to rise exponentially due to COVID-19 being easily transmitted through the air. Countries have increasingly struggled to test people for COVID-19, as tests are limited, and chaos has emerged here in the US. 
The Grand Princess, a cruise ship that was unable to dock for days is just one way in which officials have attempted to control this rapidly spreading disease. The virus,  which has a 14 day incubation period, has spread to numerous countries. Approximately 800 of the cases are in the United States, with 173 being here in New York. Universities like New York University and Columbia University are on high alert. Disinfectant prices have soared, and there is a continued scramble to find medical products that will protect against the virus, such as masks and gloves. In New Rochelle, there have been flimsy attempts to contain an area in such close proximity to the city. But it's not just the United States that have been affected.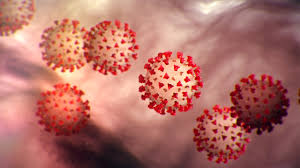 This disease has taken the world by storm. Not only has it infected over 100,000 people, but it is shaping recent politics and has various global implications.  The stock market has crashed worldwide, according to the New York Times, Wall Street had its worst day since 2008, on March 10th, 2020.  Stocks were dropping so significantly that the U.S. initiated a 15 minute delay, a policy created with hopes of preventing such drastic falls.  This news is dominating the media, especially New York coverage, where the stock market is at forefront, yet stocks are not the only thing being impacted by this virus.  Certain New York City private schools, both high schools and universities such as Xavier and Poly Prep, as well as Manhattan College have suspended classes for now. Mayor Bill de Blasio and the New York City Department of Education (DOE)  have stated that closing public schools (which includes Millennium) is a last resort. Students have controversial opinions on this idea, some are vying for a temporary pause, while others fear it will force unwanted summer school on students to collect their credits.
As schools continue to close, many are wondering if we are next. But this will cause even more confusion in an already flawed system. The DOE has implemented new guidelines, but with many (as much as 80 percent) symptoms being mild, it is hard to tell if some have already been affected. Many believe that, as spring approaches, COVID-19 will infect less people. Of course, businesses, especially air travel have been struck.  As the 2020 election approaches, there are fears that there will be a reduced voter turnout. Many have resorted to self quarantine. 
Here at Millennium, as well as almost every high school throughout the United States, there is a fair and expected amount of hysteria.  While the danger is very real, it is in the best interest of students and their academic careers to remain focused on school. Taking precautions advised by the CDC is crucial to avoid getting the disease.  Washing one's hands and making sure not to touch one's face is also important. Ultimately, there is not much we can do to stop this issue world wide, but there is a simple, clear path to self protection here at Millennium and as students.