3 Essential Abstract Hip Hop Albums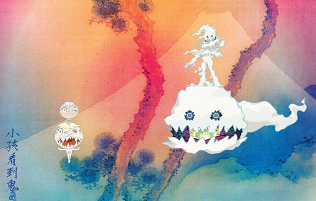 Abstract or experimental hip hop is a sub-genre of hip hop that combats the mainstream and is much more obscure both lyrically and sonically. While abstract hip hop can seem intimidating as it is such a contrast to the mainstream sound that one consumes, it is both an intriguing and addicting genre of music. This article will serve as a guide for some of the essential and somewhat accessible albums to start with.
KIDS SEE GHOSTS
Kanye West and Kid Cudi
The first and only studio album by both Kanye West and Kid Cudi was striking and unorthodox considering how much the artists appealed to the mainstream. Although West released Yeezus in 2013 which was his first venture into experimenting sonically, the themes were very much Kanye-esque as his ego was on full display. KIDS SEE GHOSTS, however, was way more emotionally aware for both artists. The album is very psychedelic which is obvious, even at first glance, due to the colorful and striking cover art by the infamous Takashi Murakami. The album feels almost spacious with tracks like Fire, Reborn, and Cudi Montage (my personal favorite). However, it is still very much provocative (no pun intended) with tracks like Feel The Love, 4th Dimension, and Freeee (Ghost Town Pt. 2) containing very aggressive lyrics and instrumentals. This album feels very bipolar… pun intended. It is most likely a conscious decision by the two to have these contrasting songs on the album. This album is a great starting point for abstract Hip Hop and it is only 24 minutes long, so listen to it during your commute.
ALBUM RATING- 9/10
Madvilliany 
MF DOOM and Madlib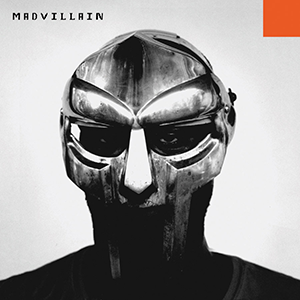 "The best emcee with no chain ya ever heard"
"Just remember ALL CAPS when you spell the man name…"
Madvilliany is home to some of the most addicting and clever lines in hip hop. DOOM's lyricism and wordplay shines in this 22 song, 46 minute album. It is the only studio album from Hip Hop duo "Madvillian" with rapper MF DOOM and producer Madlib. This album is perfect; the experimental sampling, with catchy sounds and melodies, are all thanks to this Madlib masterclass. Everything from the jazz samples, Fantastic Four samples, and low-budget horror film samples contribute to the addicting atmosphere. Madlib lays down the canvas and allows DOOM to paint his own picture that focuses on the adventures of this "Madvillian" character. Madlib received the best recognition a producer could get from their rapper counterpart; DOOM refused to rap on certain beats from Madvilliany because he believed he wouldn't do them justice. DOOM is widely regarded as one of the best rappers of all time, so this a perfect testament to Madilib's production ability. 
ALBUM RATING- 10/10
Some Rap Songs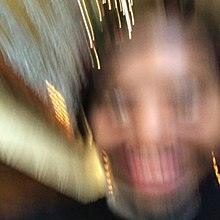 Earl Sweatshirt
Some Rap Songs is an album of great emotional depth and expresses extreme vulnerability which is an uncommon theme in hip hop. The production in this album is very sonically experimental, as sudden cut-offs in sound occur constantly. Earl utilizes many jazz samples to create this avant-garde nature and this is especially noticeable in the bittersweet concluding track, "Riot!" which samples instrumentals from Earl's late uncle, Hugh Maskekela. The themes in this album are perhaps the most experimental aspect as Earl touches on his battle with depression and the loneliness of fame, which is a heavy contrast to the happy and innocent Earl that we saw during his Odd Future days. He alludes to the effect of his father's death heavily in the album, but his delivery is distorted making it difficult to understand his lyrics at some points. Perhaps this is a metaphor for his reluctance to open up about these hardships.
ALBUM RATING- 9/10