Club Spotlight: Anime Club – The Best Place to Be
It was November when the club fair at Millennium High School commenced. The liveliness of the fair was palpable, with club members setting up their stations and students walking around to learn about what clubs were offered. It was then that the Animanga Club was introduced.
Mr. Barry, one of the teachers at MHS, had created the Animanga Club, wanting to foster an environment where students could relax and discuss their interests. "For starters, I grew up watching anime," Mr. Barry tells me. "And I heard at this school last year they tried to get a club going, but no teacher wanted to stay after school to support the club. I wanted to find a niche in this school as a new teacher where I could become more a part of the community."
Currently, members are focused on a project for the club to attend an event known as AnimeCon. AnimeCon is essentially a place where many people that watch anime gather along with many venues that sell related items. In order to meet the quota for tickets, club members are making plastic keychains. They do this by drawing images onto a special plastic material that is then baked and made into keychains to be sold. ​​In addition to this, the Animanga Club also holds events like anime-watching sessions. One example is when the club streamed "The Cat Returns" in the library.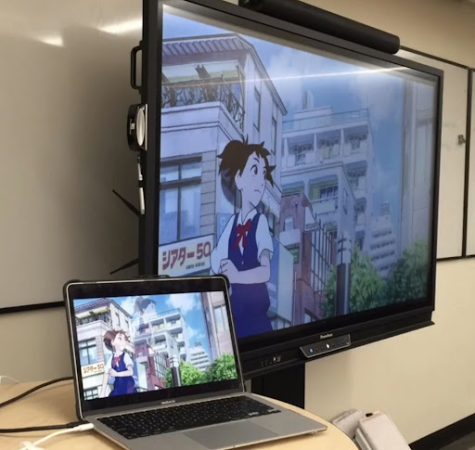 "It's very chill and inclusive, like a hangout," Nicole Yau, a social team member, says. "There are activities you can do like charm making (which I have a lot of fun doing) – but you're not forced to do it. You could still be included in the club even if you're doing work on the side!"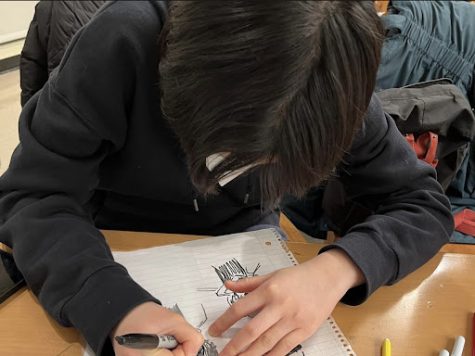 Joining the Animanga Club is a way to show an interest in extracurriculars and also a place to meet new people that enjoy anime. The atmosphere is very relaxed as students can also choose to catch up on their school work while participating in club activities. 
Adding on as a current member of the Animanga Club, my experiences in the club have all been great, as I am able to participate in activities that I enjoy. For example, when we are making keychains, there is an element of art in the process, and I enjoy drawing as a hobby. Overall, the Animanga Club has a friendly community and is a great place to relax after school.