Jean Dawson: An Upcoming Black Artist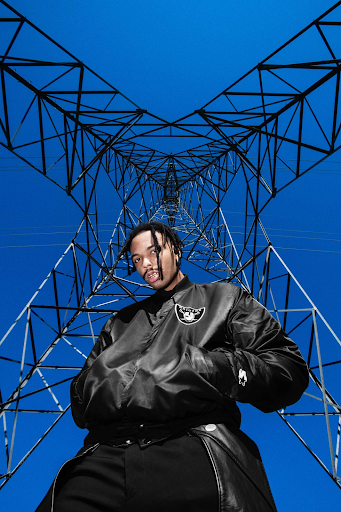 Jean Dawson
Jean Dawson is an incredibly self made artist. He's a symbol of uniqueness ; his alternative way of dressing and creation of music is purposeful. Unlike other artists who follow trends and are easily influenced, Dawson made a personal connection with music itself. He is the embodiment of love for music, itself. His music is not only lyrics on a page, but they make listeners feel something. Jean's alternative style implants a mental image of emotions, and his music varies in a multitude of ways, giving him multiple sounds and feels. Jean is the true beauty and creation of the love for music.
CHAOS NOW*
CHAOS NOW* is Jean's latest project coming out October 7th, 2022. From the album cover to the actual music catalog it's absolute perfection. From his debut album, Bad Sports, to now you can see his clear growth. CHAOS NOW* is an extremely beautiful album. I don't want to spoil the experience for you, so I highly recommend that you all listen to this project. . However, I will leave you with the idea that the album is a condensed version of all of your emotions.
Alternative Music
Jean doesn't belong to a scene, a genre, or a specific group. I would describe his music as alternative as it's not really anything you'd hear in the mainstream. It's separated from the idea of being normal; more so saying that being different is ok. Jean Dawson and his music illustrate what being different  can be like, and that it's okay to be out of the norm. It tells us that we don't need to live like everyone else, and that we can live in an alternative way. Jean definitely has a successful future in music history and belongs there to show what music has come from.
The Beauty of Jean Dawson
Jean Dawson's personality is incredibly beautiful as it gives us a representation of what a genuine human being can look like. The fact he lives without care of judgment, dresses however he likes, and does whatever he wants, shows us that we can do the same. Although, he's not meant to be idolized, which might be contradictory to my article. But, I am here to spread his music, not the idea of idealization. He is more of a representation of what we are capable of, not an idol to "worship". However, he is the representation of what you can do to be who you want to be.
Conclusion
I want everyone to experience the beauty of Jean Dawson and feel the differentiation within emotion of themselves. I love Jean Dawson's character and music, so I'd love to share that love with you.