What is Behind the Hikes in NYC Food Prices?
NEW YORK CITY –– Food prices in New York City, which had been steadily increasing since pre-pandemic times, have begun to skyrocket. In fact, food prices are at their highest since the food crisis of 2011. According to an ABC New York report,  a family of four currently spends an average of $849 per month for groceries, a $175 increase from the $674 per month average last year. The current hyperinflation of food prices within New York City is particularly alarming; it comes at a time when over one million New Yorkers, or 13% of New York City, are food insecure, a number that can be expected to increase as government benefits, such as enhanced federal unemployment payments New York's eviction moratorium, and brought about by the onset of the pandemic are set to expire and be repealed or have already expired. This means that New York City's food insecure population will have even more bills to worry about, and money that could previously be spent on food might have to be spent on rent, utilities, or transportation. This level of food insecurity, paired with the ever-higher prices of food, set the stage for a food crisis potentially worse than 2011.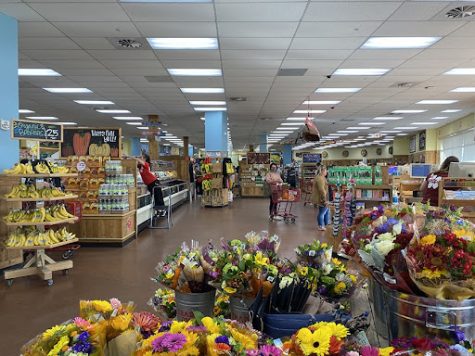 FOOD PRICES IN NYC AND GLOBALLY HAVE SKYROCKETED 
These drastic rises in food prices are not unique to New York City; they come in conjunction with rising food prices both across the United States and globally. Statistics from the Food and Agriculture Organization of the United Nations (FAO) show that food prices globally are much higher than in pre-pandemic times, with nations dealing with extreme poverty, such as Yemen, suffering the most. Countries dealing with hyperinflation, notably Turkey and Argentina, also saw the food crisis exacerbated.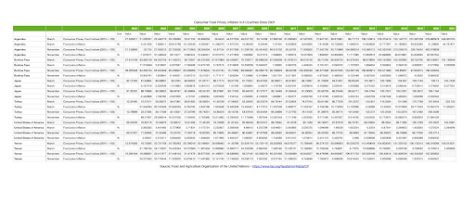 Abdolreza Abassian, the senior economist of the FAO, says that there are a lot of factors contributing to the spiking food prices globally. In an interview with AlJazeera's Kim Vinnell, he attributed the skyrocketing prices to a dependence on an unreliable and unsustainable global food system, as well as supply and demand issues and climate change. These three issues, which all contribute to each other in some way –– the unsustainable global food system has massive emissions of greenhouse gasses, which leads to global warming, which, in turn, might cause even worse harvests, leading farmers to use more unsustainable practices in hopes of a better harvest the next time around –– were all further exacerbated by the pandemic. And, while the worst of the pandemic may seem to be passing, Abassian does not see food prices decreasing anytime soon. New Yorkers, and the wider global population, may see food prices rise even more in the coming months, and will likely have to deal with hyperinflated food prices for much longer.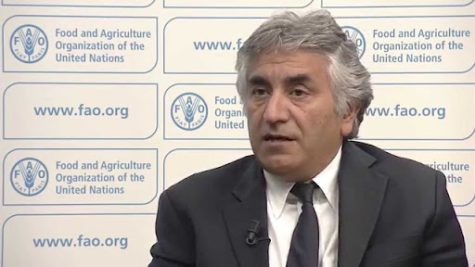 FAO SENIOR ECONOMIST ABDOLREZA ABBASIAN (FAO.ORG)
There are some things that New Yorkers can do to try to save money at the grocery store, however. NBC's Lynda Baquera outlines four things to do when shopping for groceries: Don't immediately go for the brand name product –– oftentimes you could save 30%-40% of the price by buying the same item from the store brands. Next, people should pay attention to price cuts and adjust their shopping habits based on them. Knowing when a product is on sale or being sold for a lower price than the week before could help to save a lot of money. Third, people are reminded to check out supermarkets' apps, which often give rewards and sales prices to customers who download them, and finally, people should buy nonperishables in bulk if they find them for a good price –– with hyperinflating food prices, there is no way to know if products will be found at that low of a rate in the future.
Works Cited:
Baquero, Lynda. "Supply Chain Woes Drive up Tri-State Grocery Prices, Here's What You Need
to Know." NBC New York, NBC New York, 29 Oct. 2021, https://www.nbcnewyork.com/better-get-baquero/as-supply-chain-woes-drive-up-prices-heres-how-much-groceries-may-soon-cost-in-tri-state-stores/3361047/.  
Dhaliwal, Naveen. "Inflation Causing Spike in Cost of Groceries as Holiday Season Approaches,
Food Banks Stretched Thin." ABC7 New York, WABC-TV, 12 Nov. 2021, https://abc7ny.com/inflation-grocery-price-spike/11226230/.  
Evelly, Jeanmarie. "Heightened Food Insecurity in NYC Likely to Persist Long after Pandemic
Wanes, Experts Say." City Limits, 10 Dec. 2021, https://citylimits.org/2021/12/08/heightened-food-insecurity-in-nyc-likely-to-persist-long-after-pandemic-wanes-experts-say/.  
Farooq, Umar. "In Turkey, Bread Lines Grow Longer as Inflation Soars." Business and Economy
News | Al Jazeera, Al Jazeera, 13 Dec. 2021, https://www.aljazeera.com/economy/2021/12/13/in-turkey-bread-lines-grow-longer-as-inflation-soars.   
Feliba, David. "Worried about Inflation? in Argentina, It's a Way of Life." The Washington Post,
WP Company, 26 Jan. 2022, https://www.washingtonpost.com/world/2022/01/27/argentina-inflation-strategy-tactics/.  
"Food and Agriculture Organization Statistics." Faostat, United Nations, 2022,
https://www.fao.org/faostat/en/#data/CP.  
Gundersen, Craig, et al. "Map the Meal Gap 2020 Combined Modules – Feeding America." 
Feeding America, 2020, https://www.feedingamerica.org/sites/default/files/2020-06/Map%20the%20Meal%20Gap%202020%20Combined%20Modules.pdf
Vinnell, Kim. "What's behind the Spike in Food Prices?" Inside Story | Al Jazeera, Al Jazeera, 7
Jan. 2022, https://www.aljazeera.com/program/inside-story/2022/1/7/whats-behind-the-spike-in-food-prices.  
Wiggin, Addison. "The Food Crisis of 2011." Forbes, Forbes Magazine, 27 Oct. 2010, 
https://www.forbes.com/sites/greatspeculations/2010/10/27/the-food-crisis-of-2011/?sh=617b39d65f70.