Spotify Wrapped: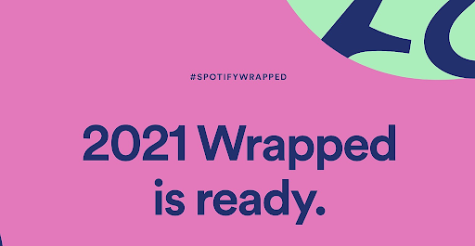 Popular Opinion On Music In Millennium
The 2021 Spotify Wrapped was recently released this November. I sent out a form for students to fill out, asking for their top artist, genre, song, and minutes listened to, and the results recently came in. I'll be going over the majority of the students' top genres, artists, songs listened to, and average minutes listened to in Millennium.
Millennium's Average Listening Time
On average the typicalMillennium studentlistens to Spotify for 25594,825 minutes. That's equivalent to18 days…18 days of straight listening to Spotify. Honestly, I can't blame any of you, if I didn't leave Spotify in the summer, I probably would have a month of listening minutes. It's great to know that we have such in-depth listeners in this school. In my personal opinion, I'd say keep doing it, but make sure to take care of yourself, you know, self care. I admire all the students at the school who take time with their music, thank you.
Top 4 Genres
Dance Pop and K-Pop

Indie Pop, Alternative Rock, and Rap

Jazz, Korean R&B, and C-Pop

Classic Rock
Top Artist At Millennium
Latest Release – https://youtube.com/playlist?list=PLINj2JJM1jxMjrb29kIR5WixKfVeaOaIT
Top 3 Songs
Wants and Needs – Drake ft Lil Baby

 –

Wants and Needs

Still D.R.E. – Dr. Dre ft Snoop Dogg – 

Dr. Dre ft. Snoop Dogg – Still D.R.E. (Official Video)

Kiss Me More – Doja Cat ft Sza –

Doja Cat – Kiss Me More (Official Video) ft. SZA