BEST FITTED
What Makes A Fit
Most people think a fit (outfit) is color coordination, that's only scratching the surface though. What really makes a fit is you. Now that may sound corny and dumb, but it's true. A person's style is their expression of who they are, now that doesn't mean if how they dress is deemed "unprofessional" they're unprofessional. What it really is, is art. A fit consists of color, coordination, ideas, statements, and art. All bundled up into one, to make the unique outcome of that person's style. There are plenty of different styles of clothing, what determines yours or anyones matter of fact, is them. This is truly what makes a great fit, it shows that person's personality in a form people can appreciate without really knowing. People can label things as trendy, fast fashion, or anything to generalize it and although those criticisms are valid in their own ways, the true beauty of a fit is the person who is wearing it.
Results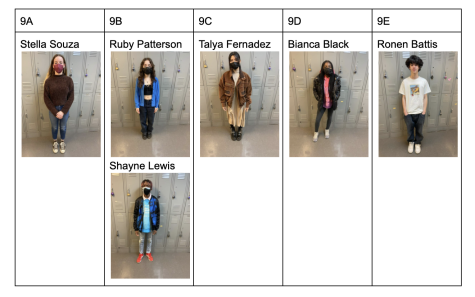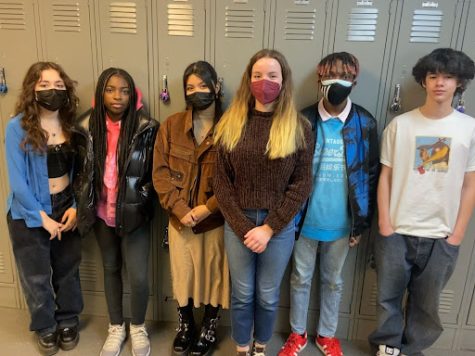 Analysis
Looking at Ronen and Ruby, I see and feel a lot of skater vibes. Their clothing is baggy at the bottom and towards the top is tighter to let them move more while at fast speeds being able to be contained. Moving onto Bianca, her style is very Brooklyn drill vibes. Her puffer jacket is a very Brooklynite thing coming from the culture surrounding it. The colorization and layout for the fit has very Brooklyn vibes and colors. Going onto Talya's fit, she gives me very Cali girl vibes. The corduroy dress layout, platforms, and how her hair is done, all represent California to me. Close to the end, we have Stella. Stella gives the countryside vibe. Her clothes are set up in a fashion that looks and feels like fresh air, green grass, and refreshingly cold weather. Her style is very calm but surely appreciated. Lastly, we have me, [Shayne]. Speaking from how I dress personally the vibe is supposed to give off different types of culture, this fit was very suburban to me. Looking at how I dress on other occasions, it comes mainly from the type of cultures around, an appreciation of their art. I dress very simple, but diversely. My style is just appreciation of art by all. All in all, everyone's fits are drastically different and give off their personalities in different ways. It's honestly a piece of artwork I can fully appreciate and makes complete sense how and why they were voted for best fitted within their section.
Clothing Trends in Millennium
There are many obvious clothing trends in Millenium and really in any high school in NYC. Some popular items like The North Face 1996 Retro Nuptse jacket, Converse, Air Force 1's, and the Briana Cotton Thick Striped Sweater. But we know this, so we must ask the question, why? There are a few common factors throughout these items. One is that these pieces are from very popular brands (North Face, Nike, Brandy Melville, etc). This is an obvious one but many people are influenced by these big brands. You want to get the popular thing because it is a crowd-pleaser. Another factor is that these items are extremely simple. Many people want clothing like this to either pair with a statement piece or just because then they won't have to worry about it. These are simple pieces that won't make you feel insecure or worried if someone will judge you for them. It is kind of sad that this is where we are but, there isn't much we can do about it. I personally believe that most people don't actually care about what you wear and it's mostly in your head. Either way, you look at it, it's just fun to see how creative people can truly get. 
Final Thoughts
We have come to the realization that every person in the school has a unique, creative style that symbolizes them. We have all learned from this experience that everyone should embrace their own fashion taste. We showed all of these people who have completely different styles yet they are all extremely eye-catching. This project has taught all of us a lot and we want to thank everyone who voted! Thank you to Stella Souza, Ruby Patterson, Talya Fernadez, Bianca Black, Ronen Battis, and Sam Luria for helping us complete this article!
Author's Notes
Art runs the world, so keep creating. Even at the smallest detail. – Shayne Lewis
Style honestly doesn't matter that much, just wear what you want. – Sabina Vu
Results