SAT Vs. ACT. Are they even necessary? A Millennium Student's Perspective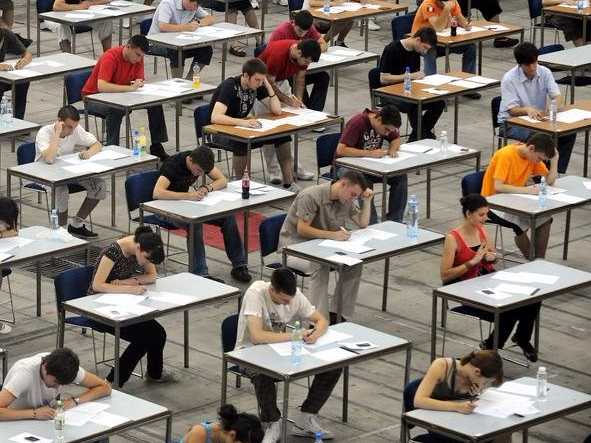 One major part of college admissions is standardized testing. There are two options, the SAT, and the ACT: both run by the College Board, these tests have been incredibly important throughout the history of applying to colleges, but in recent years, less of a factor. Due to the pandemic, many colleges switched to a test-optional application, a trend that seems to be persisting now. With more and more schools becoming test-optional, are these tests even worth taking anymore?

Millennium offers the SAT once per year in school, here is a breakdown of the test: The SAT is made up of 2 sections, with 2 subsections in each. The Evidence-Based Reading and Writing section is made up of the Evidence-Based Reading, and the Writing & Language. Each main section is out of 800 points, making the whole test out of 1600. In the reading sections, you read 5 different passages and answer around 10 questions per question – 52 questions in total. For the Writing & Language section, despite its name, you don't actually do any writing. This section is mainly just testing you on grammar rules and fixing weaknesses within passages. The math section is made up of a shorter no calculator section, and a section where a calculator is allowed. If this sounds dreadful to you, thankfully there are two more options.
The ACT is another test that the College Board offers to high school students. It has 4 sections. English, math, reading, and science. Unlike the SAT, the ACT is out of 36, averaging your score from all 4 sections. I interviewed an anonymous Millennium student, and these were his thoughts. "When I took a practice SAT, I hated the no calculator math section" he chuckled. "As soon as I found out that there was another test where I'd have a calculator, I started looking into it." Over the pandemic, lots of students relied on their calculators much more than before. If you're one of those students, the ACT might be a good test for you. "The science section is a really easy section, you just record data and go over formulas. There isn't too much memorization to it." 
One feature that both tests offer is the opportunity to super score your test scores. superscoring is when you take the test multiple times, and you score better on a particular section one time, and the other time you score better on another. You can combine both of your highest section scores to get a score higher than your previous two tests' normal scores. Although both tests offer this, the ACT has the benefit of having 4 sections. This means that (hypothetically) you could just try really hard on one or two sections per test, and superscore both tests to get a much better score, with less stress per test. Though be warned that some schools do not accept superscores, and I do not recommend doing this as it is important to try your best each time you take the test.
There is also a third choice. Most schools are now test optional, meaning that you don't have to take either of these tests, and just submit your grades. This is a great option if you: have really strong grades, are not a strong test taker, or just can't be bothered to sit down and take a 4 hour test. Overall, it really is a personal choice if you take a test or not, but it's important to know what your options are.