MHS' Very Own Andrew Kitch!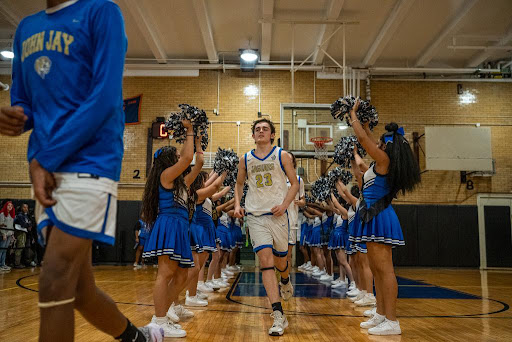 Being a part of a sports team is such a rejuvenating feeling: the relief of getting out of the hot and sweaty gym after practice, the heartwarming camaraderie you build with your teammates throughout your season, the burning of your muscles after working the hardest you have ever worked in your life. Millennium sports are extra special, though. As many of you may know, last year was the first time that teams from both Millennium campuses were combined with the sports teams from the other high schools over at the John Jay Campus: Cyberarts Studio Academy, Park Slope Collegiate, and John Jay School for Law. 
I remember the day when everyone at Millennium found out that all the sports teams were going to be combined, and many people weren't too fond of that idea. Students talked about the fact that more athletes trying out for the same sports teams would make it harder to join; in other words, more students trying out means less spots. While a number of students were nervous about this transition, many are grateful that they have the opportunity to be part of a team where everyone wants the same thing at the end of the day: to win.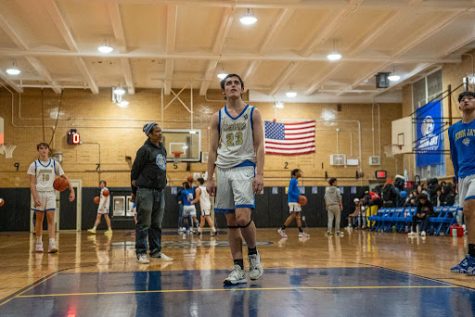 I asked Andrew Kitch Jr., member of our very own Boys Varsity Basketball team, about his experience being a Jaguar. He says, "It is a great experience. I'm excited to go to practice or the game everyday no matter what is going on. If I'm having a bad day going over there to John Jay instantly changes that." All our student athletes want is a meaningful experience on a team where everyone works together to work towards a common goal, whether their teammates are from the same school as us or not. Kitch commented, "I love being on the team with players from the Brooklyn campus. I'm going to be honest I didn't think we would mesh as a team and all come together because of all the different schools we go to, but that has never been a problem. We are one as a team and all have the same goal; winning." Like I said before, the main thing student athletes want is to win. The joyous feeling of celebrating with your team after working incredibly hard on the court is a feeling you never forget, and that's one of the most beautiful things about watching the games over at the John Jay campus; watching students from four different schools putting their differences aside come togetheris something that you don't get to see at other schools.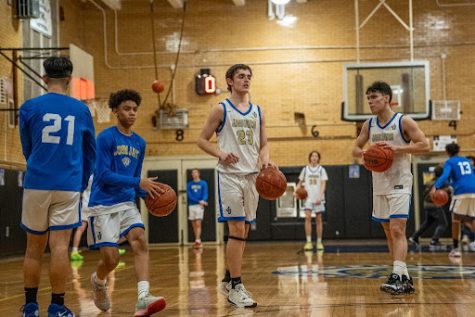 While students from both the Brooklyn and Manhattan campuses come together to create such a unique dynamic, you also have the relationships between the different grades. Being on any sports team, whether it's for John Jay or not, means you get to watch the players with more experience. That's one of the best ways you can get better at doing what you love; seeing how the seniors on the team play can teach you how you can better yourself. "I have watched a lot through watching and playing with the seniors. The biggest thing is just the mindset you need to have to be successful. You need to always look forward and not dwell on mistakes in the past. You can't do anything to change the past", Andrew says. Improving from watching the seniors play while keeping this mindset of knowing what he has to do in order to succeed has proven extremely successful for Kitch. Scoring 12 points with 3 3-pointers, 3 rebounds, and 3 assists during our winning game against Brooklyn Technical High School and even being named Jaguar of the Game against Bedford Academy after scoring 17 points with 5 rebounds and 2 blocks, it's fair to say that you have to be extraordinarily dedicated to your craft and be willing to work with people you might be nervous about working with at first in order to succeed, and that it is truly an honor to be a Jaguar.