Predictions: Super Bowl LVII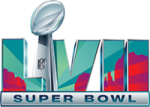 Super Bowl LVII, played at State Farm Stadium in Glendale, Arizona on Sunday, February 12, will mark the end of a very exciting NFL season. Currently, there are four teams still batting for the NFL title, but what are each team's chances of moving further?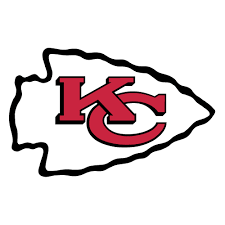 Kansas City Chiefs: Can the #1 seed in the AFC makes it all the way with an injured Patrick Mahomes?
The Chiefs had an amazing season, thanks to star quarterback Patrick Mahomes who finished the regular season with
over 5000 passing yards, and 41 touchdowns. We saw these skills in the beginning of the divisional round game against the Jaguars, as Mahomes made side-arm passes just before a sack and leaped over defenders to complete a pass to tight-end Travis Kelce. However, after a high ankle sprain at the end of the first quarter, Mahomes missed a drive and when he was playing, he was no longer able to make those super hero plays. He stayed in the pocket for the remainder of the game, and was seen limping to his running-backs to hand the ball off. While Mahomes sat out, backup Chad Henne led a 98 yard touchdown drive. However, Henne only threw for 23 yards with most of the distance coming from runs. The remaining teams will be much more difficult opponents than the Jaguars and it is unlikely that the Chiefs will win without Mahomes. However, top-tier players on the offense, including Travis Kelce, who is arguably the NFL's best tight end, and running-back Isiah Pacheco, who ran for over 800 yards in the regular season, will make it much easier on Mahomes, especially if he is playing injured. Chiefs Coach Andy Reid has announced that, as of now, Mahomes intends to play on Sunday, but it is unclear how much he will recover by then.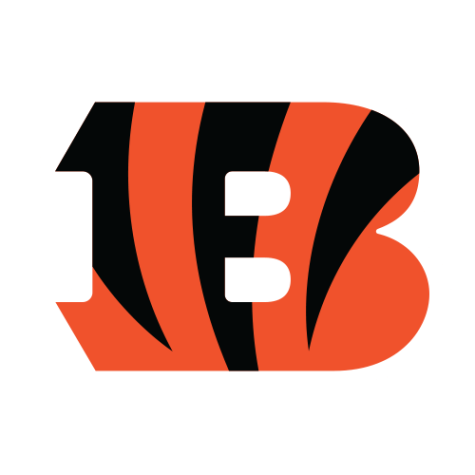 Cincinnati Bengals: Can the up-and-coming Joe Burrow lead the Bengals to their first ever Super Bowl win?
The Bengals had a rough start to the season losing 4 of their first 8 games but then proceeded to go undefeated in the rest of their games. So far, Joe Burrow has thrown for 451 yards in the postseason, second most of the remaining quarterbacks, but still impressive considering that both Mahomes and Jalen Hurts haven't hit the 200 mark as of the conference championships. Ja'Marr Chase also has the second highest receiving yards behind Deebo Samuel, of the 49ers. The Bengals made it to the Super Bowl last year but fell just short of the Los Angeles Rams and lost the game. Sadly, this will likely happen again this year but with the 49ers or the Eagles. The Bengals season has been great but so far in those playoffs they have been second best to these teams, so while it is likely that they will make it to the Super Bowl (especially if Patrick Mahomes is injured), it will be very difficult for them to come out on top.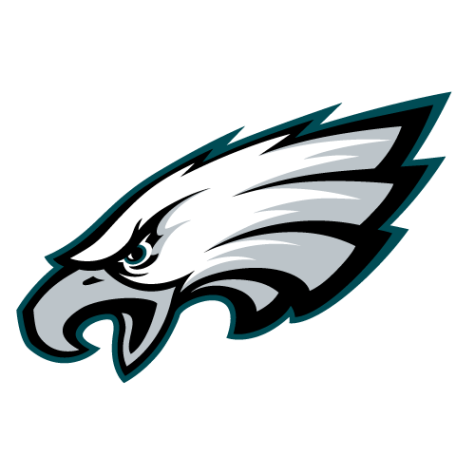 Philadelphia Eagles: Can Jalen Hurts get his first ring and bring his team their second Super Bowl win?
If there's one team that's the most complete in the NFC it's the Philadelphia Eagles. From their offensive line to their amazing secondary I can't spot a single weakness on the roster when everyone is healthy. The team has the #1 passing defense in the NFL led by lock down corners James Bradberry, who is second in the league in pass breakups (19) and passer rating allowed (44.5), and Darius Slay, who accompanies Bradberry at 7th in both categories (15, 60.0). Their safety, C.J. Garderner Johnson, who was acquired in free agency, leads the league with six picks, despite being inactive for the majority of the regular season. It's not just their secondary that makes them good; 4 players on their defensive line have 10+ sacks, setting a franchise record for the Eagles. Offensively, the eagles young quarterback Jalen Hurts can do it all. From scrambling to his deep ball, he is just the complete package and with a studded offensive line to protect him there's nothing stopping this team from going all the way. It doesn't stop there: with running back Miles Sanders having a career season (1269 yards, 11 touchdowns, 4.9 yards per carry) and newly acquired superstar A.J. Brown, Jalen Hurts has a variety of weapons to rely on during his Super Bowl run. Statistically, this team is one of the best with a top five offense and defense and definitely has the talent to win the Super Bowl.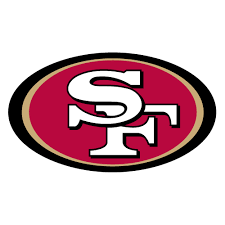 San Francisco 49ers: Can Mr. Irrelevant Brock Purdy lead San Francisco to its sixth Lombardi Trophy?
The 49ers' season was a bit chaotic, going through three different quarterbacks. Despite this, they still managed to make the second seed in the NFC with a 13-4 record. After quarterback Trey Lance injured his ankle in Week 2 and backup Jimmy Garoppolo injured his foot in Week 13, Purdy was named the starter. Purdy had been chosen by the 49ers with the last overall pick of the 2022 NFL Draft, giving him the nickname "Mr. Irrelevant." But in his first career start, Purdy proved himself to be very relevant, throwing for 185 yards and beating the Tampa Bay Buccaneers 35-7. Since then Purdy has continued to play very well, with almost 2500 overall passing yards in just 9 games. Of course, he had the help of running back Christian McCaffrey, who ran for almost 750 yards during the regular season, wide receiver Brandon Aiyuk, who had 1015 receiving yards, tight end George Kittle, with over 750 receiving yards, and star defensive lineman Nick Bosa, with 51 tackles and 19 sacks. So far, the 49ers have done well in the playoffs with a big win over their divisional rival, the Seattle Seahawks, and a win over the Cowboys the following week. The 49ers have a difficult matchup against the Eagles, but with the way they have been playing, anything is possible.
Super Bowl Score Predictions:
Oscar's Pick: Chiefs beat Eagles by 7 points
Danny's Pick: 49ers beat Bengals by 10 points
Maurice's Pick: Eagles beat Chiefs by 3 points
Sources
Morse, Ben. "From 'Mr. Irrelevant' to Beating the NFL's Goat: Meet New San Francisco 49ers Quarterback Brock Purdy." CNN, Cable News Network, 15 Dec. 2022, https://www.cnn.com/2022/12/15/sport/brock-purdy-san-francisco-49ers-nfl-spt-intl/index.html. 
"2022 Kansas City Chiefs Player Stats." ESPN, ESPN Internet Ventures, 2022, https://www.espn.com/nfl/team/stats/_/name/kc/season/2022/seasontype/2.
"2022 San Francisco 49ers Player Stats." ESPN, ESPN Internet Ventures, 2022, https://www.espn.com/nfl/team/stats/_/name/sf/season/2022/seasontype/2. 
 "2022 Player Postseason Stats Cincinnati Bengals." ESPN, ESPN Internet Ventures, 2022, https://www.espn.com/nfl/team/stats/_/name/cin/cincinnati-bengals. 
"2022 Philadelphia Eagles Player Stats." ESPN, ESPN Internet Ventures, 2022, https://www.espn.com/nfl/team/stats/_/name/phi/season/2022/seasontype/2.