Why Evermore Album is best Taylor Swift album
A review of the best album of all time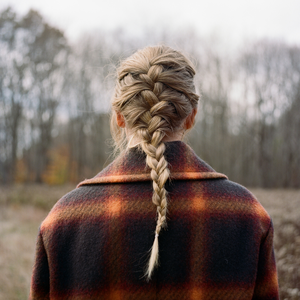 The title is semi-true, it's a personal preference. With the Eras Tour having started in March, many "Swifties" are preparing for it. There's an ongoing joke that Evermore is the forgotten album; people remember it as the "sister album" to folklore. Released on December 11, 2020, the album broke an all-time record for the most copies sold in a single week for albums sold on vinyls in 2021.
Personally, I think all the songs on Evermore are great. One of my all-time favorites on the album is "marjorie". Swift has stated that this song is about her late maternal grandmother. The song expresses the loss of a close family member you wished you had spent more time with. There's one specific lyric that says "What died didn't stay dead/What died didn't stay dead/You're alive, you're alive in my head", emphasizing that even when you lose someone they're still in your memory and are not completely gone. 
My friend, Allison, who was the one that pushed me to listen to Evermore, says that her favorite song on the album is "right where you left me". Evermore is an album that has songs that express the heartbreak that one goes through. Especially "right where you left me", in which the speaker  talks about the inability to move on even though her former lover already has. One line states, "You told me that you met someone/Glass shattered on the white cloth/Everybody moved on". This song was actually the first song off of Evermore that I listened to during quarantine and it still makes me sad while listening to it now 
Another song that should get more recognition is "ivy". Swift's ability to write songs and turn them into little stories is genius. In the song "ivy", Swift tells a story about infidelity. Many people also like to relate this song to Emily Dickinson, who is known for her poetry. The song also appears towards the end of an Emily Dickinson episode where Emily and Sue were having an affair. One of the most captivating lyrics in the song is "Spring breaks loose, the time is near
What would he do if he found us out?/Crescent moon, coast is clear/Spring breaks loose, but so does fear/He's gonna burn this house to the ground". 
Now one of the most popular songs of the album is "champagne problems". This song details the failed proposal to  an individual who just wasn't ready for marriage. Throughout Swift's album, it details different scenarios of heartbreak. However, this one was by far the saddest because it wasn't that anyone was at fault, it was more about the difference in readiness in the relationship. One specific lyric goes, "One for the money, two for the show/I never was ready, so I watch you go/Sometimes you just don't know the answer/'Til someone's on their knees and asks you". 
On a happier note, "dorothea" is another favorite of mine. "Dorothea"depicts the best parts of friendship. In the part where Swift sings "But it's never too late/To come back to my side/The stars in your eyes/Shined brighter in Tupelo/And if you're ever tired of being known/ For who you know/You know, you'll always know me". This is arguably one of the purest things to feel in friendship, no matter where you are and how much you have changed, someone will always be by your side. 
Finally, the other bonus track off of Evermore,"it's time to go", has become one of my personal favorites very quickly. The line that states "15 years, 15 million tears/Begging 'til my knees bled/I gave it my all, he gave me nothing at all/Then wondered why I left" talks about leaving when something or someone is no longer healthy for you. The message that Swift leaves is up to your own interpretation and that's the beautiful thing about her music, it tells a story that leaves an impression on us. Overall, I think this album is one of the greatest albums that Swift has released as it has songs filled with heartbreak, grief, loss, and friendship.