Maya Wiley: Candidate for NYC Mayor in the 2021 Election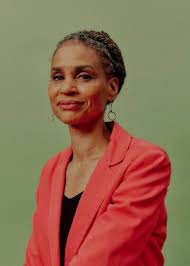 Maya Wiley: Candidate for NYC Mayor in the 2021 Election
by Amanda Chen
With the upcoming New York City mayoral elections, many candidates are working towards advocating their changes to make the city a better place. Maya Wiley, a lawyer, professor, and former council member who served under Mayor Bill de Blasio, is one of the many candidates running for the position of mayor. Maya Wiley decided to enter the 2021 mayoral election under the Democratic Party on October 7, 2020, aiming to be the first black woman to take office as mayor. 
One of the many issues Wiley plans on tackling is initiating her "Plan to End Evictions" Evictions have always been a clear problem even before the pandemic, when black renters were almost twice as likely to be evicted than white renters. This has become a huge problem and has worsened since the pandemic hit. With thousands of people losing their jobs and wages decreasing, people can no longer keep up with their rent, which has been an issue since before the pandemic. Although Wiley has multiple ways to address this issue, one solution is creating a rapid rehousing program that will help aid families with trouble keeping up with their rent. With many families behind in rent and close to eviction, it is only a matter of time before the issue worsens.
Wiley, who is also a civil rights attorney, has also vocalized her goals for a better city, starting with overcoming two "pandemics," the coronavirus and systemic racism. Starting by firing police commissioner Dermot Shea for the way he handled the Black Lives Matter protests, this would enforce the idea of ending systemic racism in society. Wiley also plans on addressing problems such as police duty and gun violence, which have become a big issue that has caused many young teens and adults to lose their lives. There are several communities in our city that are dealing with threats of terrorism and others are fearing for their lives because of the use of illegal weapons. Wiley also insists on changing our approach to criminal justice and incarceration by ending solitary confinement which will stop officers from punishing inmates by isolating them in cells for days. Another change she plans to enforce is allowing the elderly out of jail after a certain amount of years. This directly applies to people who are 55 years old or older and have also served at least fifteen years in prison to have a mandatory parole hearing. From there, the court will decide whether the person should be released from parole or not.
At the same time, Wiley also plans on taking action against climate change, which has helped create more jobs for people through the New Deal New York. Not only will this create more jobs, but it will benefit communities that are vulnerable to environmental waste and hazards. Maya wants to tackle air and water pollution which have caused health issues such as asthma and lead poisoning to worsen. Her climate action plan will open up several occupation opportunities for young adults who live in communities that require restoration. She also proposes on trying to get school buildings and care facilities to transition to using renewable energy sources, and transportation such as school buses to no longer rely on fossil fuels. This will further enforce her plan of creating a more eco-friendly environment that not only benefits our city but Earth as well.
Maya Wiley has a lot in store for New York City, and with advocating for change and making priorities, she has many goals to reach and is only just starting. With Covid-19 still striking as a  challenge, she believes that our city can overcome this altogether. Preparing for the worst and problems that are bound to come, Maya Wiley's solutions and goals will help our city become a better place.