Muslim Student Association: Club Review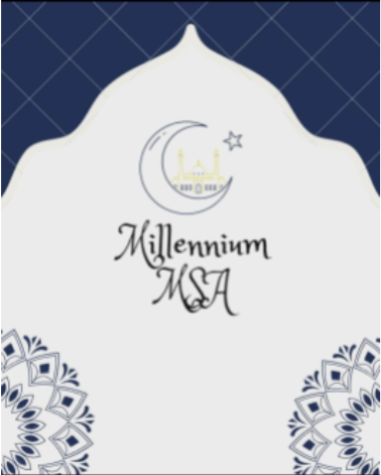 One of the many new clubs at Millennium High School this year is the widely popular Muslim Student Association (MSA). The club was founded by a group of sophomores who wanted a place to share their culture, and it has become a very popular place to do just that. The club meets on Wednesdays from 3 to 4 PM in room 1318.
            We interviewed MSA co-founder Yaseen Boulamaali about the club and his role in it. He described MSA as a space for Muslim students to share their culture. According to Yaseen, the club's mission is to "to represent our faith as Muslim people and to be able to educate other students" on Islam. Our student body has a large Muslim population, so this club has made a great addition to our afterschool activities.
            Students attending MSA participate in various activities based on Muslim culture. For example, the club has held debates on various Islam-based topics. They have also been working with Muslim Volunteers for New York, a non-profit organization dedicated to assisting New Yorkers in need and engaging Muslim New Yorkers and the larger city community.
            The club has held events to help create a community within the school. One of which was a watch party for the Morocco vs. France match in the World Cup shortly before winter break. Many students attended the party, including students who are not normally part of the club. The event was a huge success and helped bring together the Millennium community.
            Recently, MSA has been trying to open a prayer room in our school and has been consulting Principal McEvoy on this idea. A prayer room would be a great new addition to our school, giving Muslim students an opportunity to practice their religion during the day.
            So if you're looking for a new club, whether or not you practice Islam, MSA is the perfect opportunity to meet new people, learn more about Muslim culture, and enjoy yourself while doing so.