COP 26 is Representative of Years of Climate Hypocrisy and Inaction
GLASGOW, SCOTLAND – COP 26 was touted by its organizers and proponents as the 'most inclusive COP ever' but in reality, the 2 week long UN sponsored climate conference can be described as nothing but exclusive.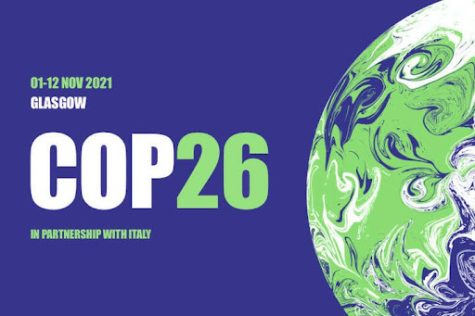 COP 26 (UN)
The conference, held in Glasgow Scotland, was heavily criticized by activists and policymakers alike for a lack of clear and actionable steps made that would actually lower global temperature to the goal set by the UN, a 1.5º C from preindustrial levels. This lack of action was attributed by many to the lack of equal representation at the climate summit. Politicians from the global North, which is made up of countries that are responsible for a majority of the problems our climate faces, vastly outnumbered those from the global South, which has been disproportionately devastated by climate change. 
Perhaps most shocking though was the representation of the fossil fuel industry, who, in a sinister turn of events had 503 delegates linked directly or indirectly to it at the conference, a greater share of representatives than any country. After the fossil fuel industry, Brazil, with a dismal record on climate action, had the most representatives. The country pledged to end deforestation by 2030, but critics were skeptical that right-wing Brazilian president Jair Bolsonaro, who cut funds for Brazil's environmental protection agency and oversaw the highest level of loss of the Amazon rainforest in a decade, actually possessed the political willpower to uphold his end of the deal.
Under Bolsonaro Deforestation of the Amazon Rainforest Reached its Highest in more than a Decade. (BBC)
Indigenous people make up 5% of the world's population but protect over 80% of the world's biodiversity. However they, along with youth activists, particularly those hailing from the global south, struggled to get their voices heard at the climate conference. For many, high costs, accreditation issues, difficulty of obtaining VISAS, and the COVID-19 pandemic all combined to make COP-26 wholly inaccessible. Many were not able to travel to Glasgow at all and a majority of those who did were barred from entering the 'Blue Zone' an area of the conference where the policy and decision makers congregated. 
One such person is Zapotec indigenous activist Nashielli Valencia, who is fighting the development of industrial plants in Oaxaca, Mexico, and was snubbed from Mexico's team of delegates to COP 26 in favor of a representative from a cement company. In an interview with VICE news, she said "The Mexican government denied me accreditation. They don't want our voice, just the voice of the government there." 
Her frustration was felt by many other indigenous activists, and despite their importance in protecting nature and codependence on nature, the organizers of COP did little to get them involved in the conversation, instead opting for corporate and economically wealthy countries to be those who made major decisions.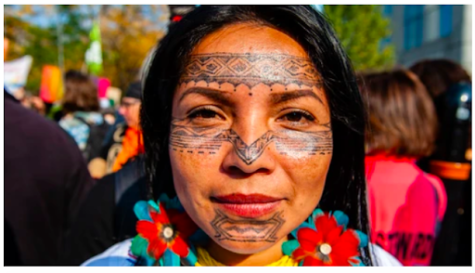 Indigenous people make up 5% of the world's population but protect over 80% of the world's biodiversity. (VICE)
This corporate take on attempting to work toward a solution to the climate crisis has led to empty promises, pledges that don't do enough, and a lack of enforcement. Experts say that even with the COP 26 pledges that were made, the world is still on track for a 2.4ºC increase in temperatures from pre industrial levels, almost a whole degree higher than the UN's goal. Activists felt that this was just one representation of the inadequacy of the solutions that were pushed. Carbon trading, which is the act of buying and selling the right to emit certain amounts of carbon, was at the forefront of the debate of how to decrease carbon emissions – in short the rich were able to retain the right to pollute.
Additionally, policies were not specific in the way that they should be accomplished, which gives countries a lot of autonomy in the way they attempt to make changes, if they even choose to do so at all. Indonesia, which had joined 100 other countries in pledging to end deforestation, backtracked on that pledge almost immediately afterwards. Many deforestation pledges have been made before and have failed, prompting activists to be skeptical of an all encompassing pledge to "end deforestation by 2030" without any actionable steps behind it.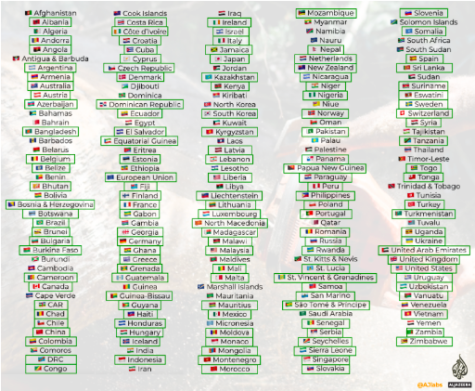 Over 100 Countries Pledged to "End Deforestation" by 2030 (Aljazeera)
Hypocrisy was rampant at the climate summit as well. Many of the menu options that delegates could choose from were meat and fish heavy meals, some of which used 3.4 kg of carbon to produce, which is double the amount of carbon required to produce the average meal in the United Kingdom, and almost 7 times higher than the 0.5 kg of carbon per meal that the World Wildlife Fund recommends. Joel Scott-Halkes, who is part of Animal Rebellion focused on creating a more equitable and sustainable food system, likened the menu to serving cigarettes at a lung cancer conference" in an interview with The Big Issue. He continued "As long as such illogical decisions are being made, the climate emergency will never be resolved."